The bike has an original design: it is located behind one of the wheels, and the front – two.
Company Rungu offers original tricycles designed for driving on rough terrain – sand, snow, mud, etc.
Three-wheeled all-terrain bike Rungu (here and below the image producer).
Feature bikes in their unusual design. Located behind a wheel, and in front – two. On rims wearing wide tires with "zatsepistym" protector. The developer claims that all this results in a higher efficiency drive even compared to rikambentami (bikes for riding in a supine or half upright position).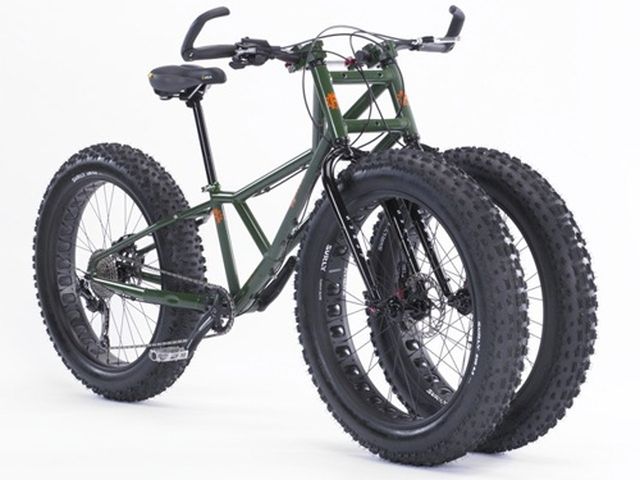 It is assumed that bikes Rungu useful primarily fans of extreme sports entertainment – for example, snowboarders or surfers. Tricycles design greatly facilitates the transportation of boards for skiing on snow or waves, providing good stability while driving.
In addition, bicycles are equipped with special steering. Special mechanism allows the front wheels to turn in the right direction synchronously. Tricycles with no problems climbing various obstacles like stairs.
There are two versions of tricycles Rungu. One of them is named Juggernaut: This model has all three wheels are used thick tires 26 × 4,7 inches. Bike weighs 25.4 kg. It is well suited for driving on sand and snow. Price starts at $ 2500.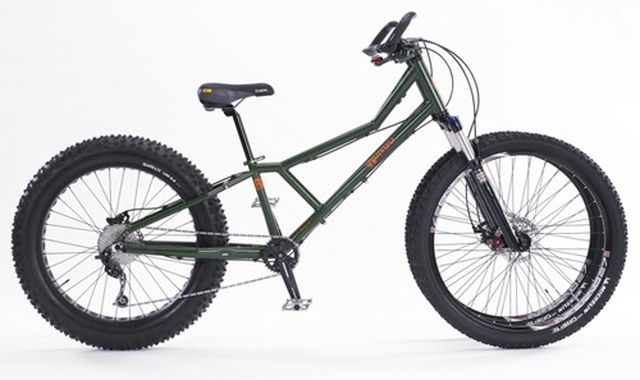 The second version, Kilimanjaro, designed for riding on dirt. Front tires the bike used 29 × 2,5 inches, weight – 24.4 kg. Cost model of $ 2600.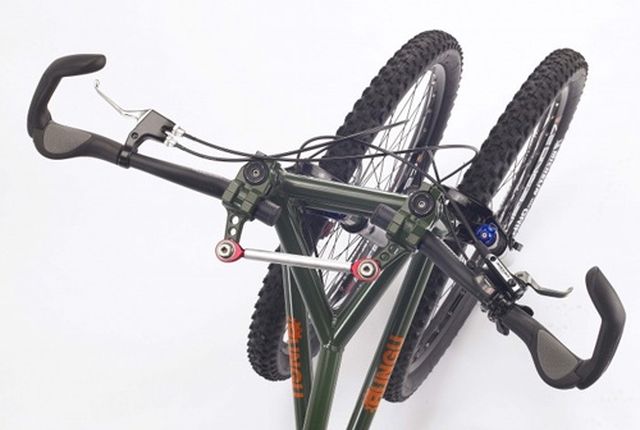 Both are equipped with bike attachment points for mounting a variety of accessories, in particular sets with motor and battery to move on electricity.
Read about other unusual bikes: Big Easy to ride on rough terrain, Revelo LIFEbike with Chainless design, Electrolyte Power on the front wheel, ZeHus Bike + with self-charging battery pack, Copenhagen Wheel with a social component and Alter Bike with a fuel cell.
Tags: BikesRunguunconventional modes of transport