It turns out that the most famous clown in the world, Ronald McDonald also has a home. It is located in the German city of Hamburg, and was built by the twelve most famous architects in the world. Of course, it is not about the present dwelling mascot for the largest network of fast foods, and the charity hotel created for sick children and their parents.
Charity Initiative "Ronald McDonald House" was launched by McDonald's many years ago, in 1974. Its aim is to create a worldwide small hotels in hospitals where sick children during treatment and rehabilitation could live with their parents. Of course, absolutely free.
In the summer of 2014 this house will be opened on the basis of one of the children's hospitals in the city of Hamburg. A component in the creation of design of this institution attended immediately twelve major architectural ensembles from around the world: Zaha Hadid (Iraq-UK), Appia Contract, Brandherm + Krumrey, GRAFT and Raiserlopes (Germany), Barcode Architects (Netherlands), EMBAIXADA (Portugal), estudio.entresitio (Spain), Hollein & Partner (Austria), Low Architecten (Belgium), Manuelle Gautrand (France) and Sara Spire (Switzerland). Some of these giants has created a separate living room interior, someone – the common spaces.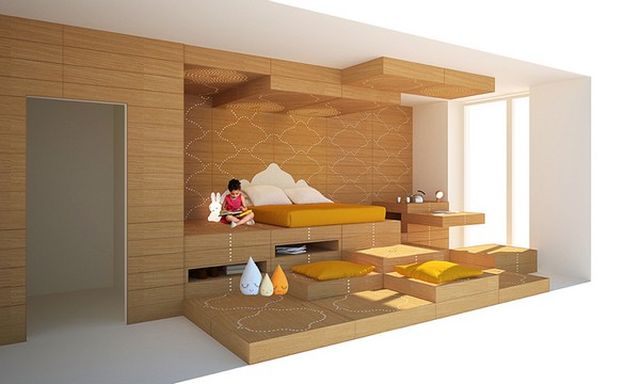 Each of the architects tried to create a space in which young patients and their parents would be most comfortable and cozy so they do not get bored at home. In this living room combined with each other so-called "Oasis" – shared spaces for games, food and household needs, necessary for interaction and social contacts between the inhabitants of the Ronald McDonald House.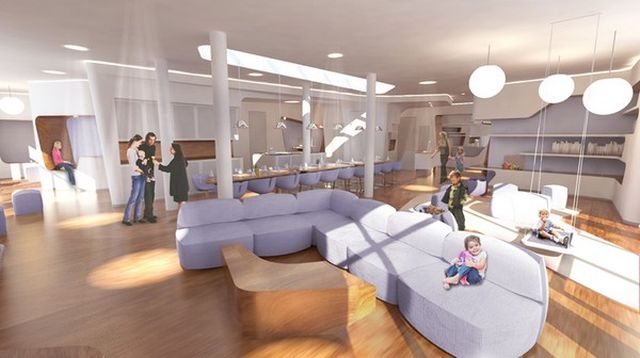 Charitable Foundation "Ronald McDonald House" dream that one day, these institutions will be set up in the hundreds and even thousands of cities worldwide. And famous people are ready to take feasible and gratuitous participation in this initiative will no doubt correct.
Tags: architecturechildrenGermanyHamburghospitalsZaha Hadid