Makibes Company presented a new generation fitness bracelet called Makibes P1 Plus. This is a fashionable bracelet with 0.96-inch color display and touch button to control the device. It has a small size of 270 x 17 x 11 mm and a weight of only 25 grams. The bracelet has many different sensors and it is able to monitor all important health indicators.
[affcoups template="list" id="25027″]
[affcoups template="list" id="25023″]
Makibes P1 Plus is protected against dust and water by IP67 standard. It is available in seven colors:
1. Black.
2. Blue.
3. Green.
4. Gray.
5. Orange.
6. Red.
7. Blue and white.

Makibes P1 Plus: Hardware
Inside the fitness tracker, there is nRF52832 processor with 256KB of memory. The bracelet is connected to smartphone via Bluetooth 4.0. It uses H Band app for synchronization and data transfering.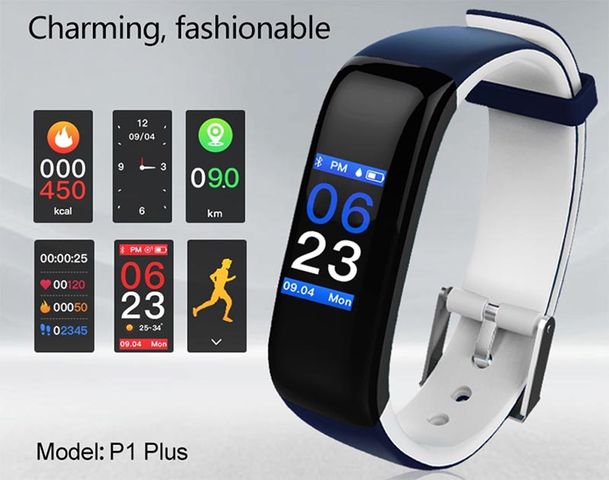 P1 Plus is equipped with following sensors: 3-axis motion sensor, heart rate sensor, a blood pressure sensor. Also, the device can count steps, monitor sleep, count burned calories and distance traveled. It has vibration of incoming calls and messages from social networks, and also monitor female health (menstrual period, ovulation period).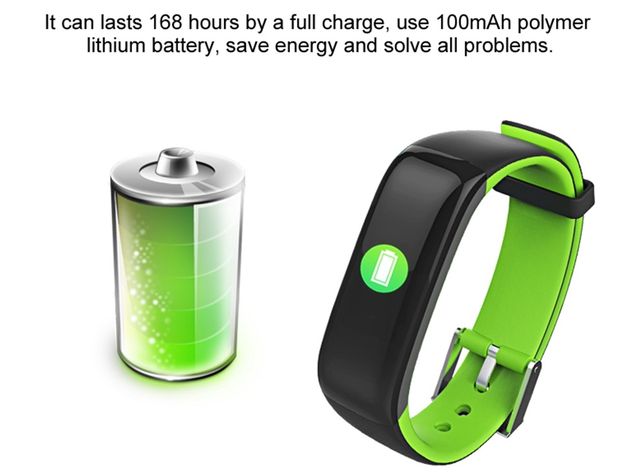 Makibes P1 Plus: Battery
As for the battery life, new bracelet has a battery with 100mAh capacity. The single charge will be enough for 10 days in standby mode or 3-5 days in full use mode.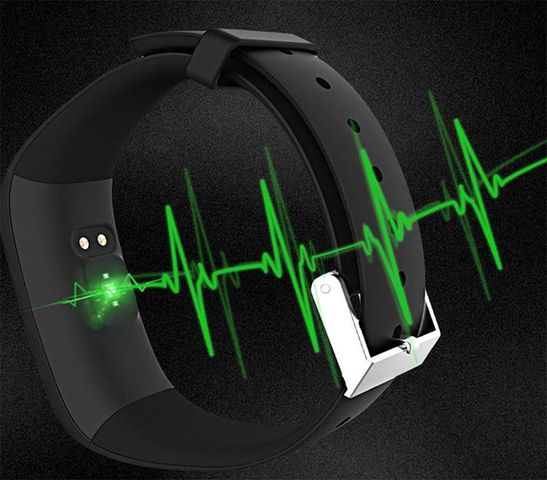 Makibes P1 Plus: Price
The braclet has many useful features and and good quality, and the price is very attractive. On Aliexpress it can be bought for $37.49, but right now there is a flash sale, and you can get 20% OFF discount. So, the final price will be only $29.99.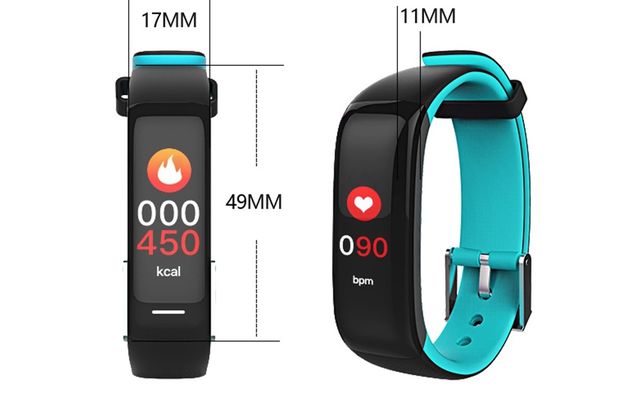 Makibes P1 Plus: Specifications
Are commonPrice$37.49 ($29.99 sale price)Where can I buyBuy on AliexpressDesignSports, rectangular bodyDimensions270 x 17 x 11 mmThe weight25 gramsBattery100 mAh, Lithium Polymer BatteryCameraNoGPSNoColorsBlack, blue, red, orange, green, gray, white-blueDisplayScreen size0.96 in.Display TypeOLEDSensor typeTouch ButtonHardwareoperating systemOwn OSCPUNordic 52832RAM256 KBBuilt-in Memory32 KBSlot for MicroSDnoInterfacesSIM card slotNoWiFiNoBluetoothBluetooth 4.0USBNoSpeakerNoMicrophoneNoNFCNoFeaturesCapabilitiesHeart rate monitor, sleep monitor, blood pressure measurement, female health records, pedometer, notification of messages and calls, alarm clock, remote camera control, weather widget, music player.
[affcoups template="list" id="25023″]
[affcoups template="list" id="25027″]
Tags: fitness braceletFitness Trackerfitness tracker 2018MakibesMakibes P1 PlusMakibes P1 Plus 2018Makibes P1 Plus alibabaMakibes P1 Plus aliexpressMakibes P1 Plus amazonMakibes P1 Plus batteryMakibes P1 Plus designMakibes P1 Plus displayMakibes P1 Plus fitness braceletMakibes P1 Plus hardwareMakibes P1 Plus priceMakibes P1 Plus specsP1 PlusSmart Wristband 2018