From January 6 to March 2 at Selfridges can make purchases not only in the usual three-dimensional reality, but in addition – there during the festival opened Imagination Sided pop-up titled Imagine Shop.
Purchases will thus no less real than usual. Imaginary shop was coined London company specializing in 3D-technology, Inition and Dezeen. These guys are focused on improving the shopping experience and maximize its virtualization – for example, they set up shop where you can virtually try on watches. Simply wrap around your arm special paper "marker", selected in the model, and it will appear on your wrist, as in the best spy movies.
And if the virtual fitting hours – more fun than a harsh necessity, then, for example, be selected so houses, cars and yachts really convenient. Actually, in order to illustrate this idea, here and put up for sale a 90-meter yacht Jazz , projected by Blohm + Voss Zaha Hadid with. To see the yacht, as well as to circumvent it around and examine it from all sides, you just bring the iPad at a special plinth. By the way, if the yacht find a buyer, it is not difficult to guess, would be the most expensive object ever sold at Selfridges.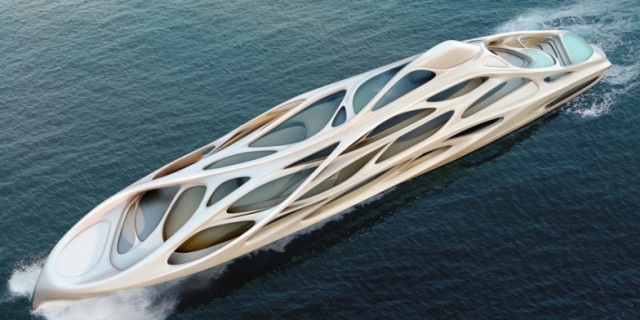 Tags: Jazz BoatLondonOnlineSelfridgesshoppingstore