Hero Tom Clancy spy novels – CIA-Schnick Jack Ryan is known, primarily, in the image gray-haired, but quite steep "good old" Harrison Ford , Who played him in two films ("Patriot Games" and "Clear and Present Danger"). A little earlier this image trying to accomplish Alec Baldwin in "The Hunt for" Red October, where he lost a few on the background of Sean Connery as captain of a renegade. Last known mine Jacks Ryans was Ben Affleck in "Price of fear" , which does not stay in memory.
New Jack ( Chris Pine Captain Kirk from the new "Star Trek" ) under Rajnov all Clancy novels and their film adaptations for 10 years, with the action moved forward in the 2000s. Under the new version, the student financial offices Ryan dropped out after the events of 11 September 2001 and went to fight in Afghanistan, where his helicopter was shot down. Recovering from injuries in the hospital, under the watchful eye of a cute intern ( Keira Knightley ), He meets with a CIA agent ( Kevin Costner ) And passes recruitment. First, it is waiting for a consultant job at the bank, but during a visit to Moscow, for audit-financier feesbeshnika Cheravina (the film's director, Kenneth Branagh ), He has to defend his life upon arrival, and it becomes operative worker. It turns out that Russian conceived to destroy the American economy, simultaneously committing a terrorist act in New York, and there can be very useful and handy pistol and Maruja, who flew to the beloved because pangs of jealousy. "I CIA," – she says Pine. " And I thought you were cheating on me "- Keira Knightley smiling happily and immediately taken to help the groom.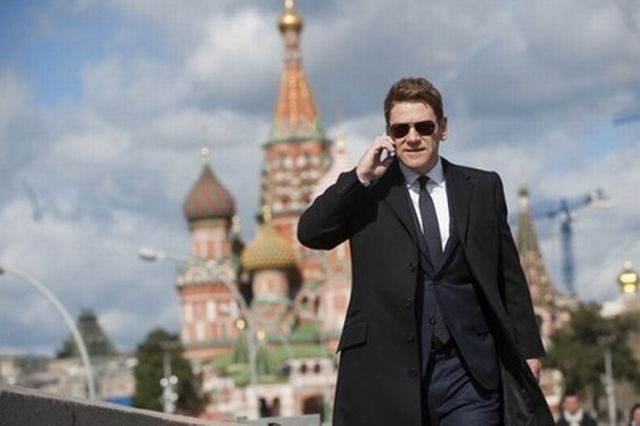 "Reboot the franchise" – does not sound in Russian, but more frightening cacophony idea – restart the famous story. Decent movie in this case usually does not work – just remember such attempts in recent years, as the "Man of Steel" , "The Evolution of Bourne" , "Spider-Man" , although there are examples on the other side of the scale, for example, became the object of public worship nolanovsky "Batman" and abramsovsky "Star Trek" . To fortunes creation of interesting and talented actor director Kenneth Branagh, alas, is clearly not the case. He already tried to break into the world of blockbusters with the adaptation of Marvel "Thor" , but it is not taken by the sequel was much better. Probably filmed Shakespeare Branagh and should not be particularly comfortable in the world of espionage Jack Ryan or computer Asgard Thor – it is obvious that the director took these projects as a challenge, check his talent.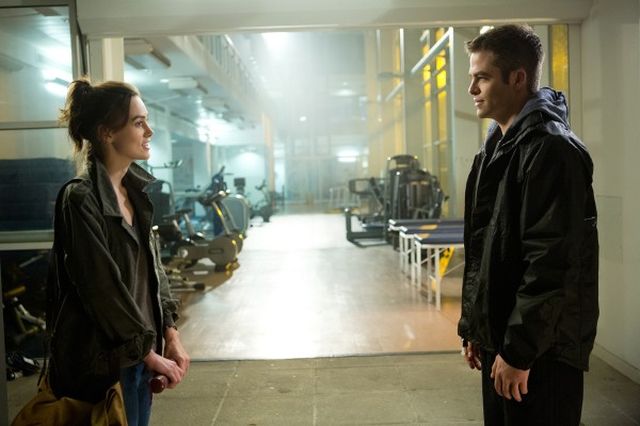 Besides convincing sniffs at the Moscow bench Kevin Costner and cirrhosis patient Cheravina, lover of vodka and women, the director got none of the characters in the film. Saddest of all, do not get Moscow, although it was filmed in it. Heroes is moved from point A to point B, apparently using teleportation chambers, and all city panorama shooting limited oiled Kremlin from the car window and out of the HHS villains led by Branagh. Starring in the role of the gray cardinal of the Kremlin , Mikhail Baryshnikov even asked to remove his name from the credits. I would like to comfort him and just in case the director – we still respect you, not just for this particular movie.
Tags: Jack Ryan: Shadow Recruit