HP Slate 7 Plus is an entry-level tablet with 7-inch screen, Nvidia Tegra 3 processor, microSD expansion, and operating system Android 4.2.
With its 7 Slate Plus, HP is launching a new Android tablet belonging to the increasingly populated entry-level segment. The cost of this device is in fact of € 149, but if even a few years ago that kind of money would have meant a lot of sacrifices in terms of build quality and performance, HP now shows us that the situation has changed radically.
Although overall modest in regards to hardware and technical characteristics, the 'HP Slate 7 Plus is, in fact, a tablet pleasant to use, and certainly in a position to meet the needs of the media.
Construction and technical
To begin with, the 'HP Slate 7 Plus is surprisingly well built for a device that can definitely be placed in the end of the ultra-cheap. Its design is elegant, with good plastic, rounded corners and buttons that offer good tactile feel.
The dimensions are rather compact, with only a thickness which, amounting to 10.7 mm, is slightly higher than that of the best devices in circulation. The weight is 342 grams, then this tablet is not even light, but overall it is a really well made ​​product and definitely feeling more than what the modest price tag might suggest.
The data-sheet is equally well balanced. On board there is a processor Nvidia Tegra 3 quad-core 1.3 GHz processor, supported by 1GB of RAM. An endowment is not on top, but certainly not a poor or inadequate components. The integrated storage is only 8GB, but is expandable via microSD slot (up to 32GB).
The screen, of course, by 7 inches, has a resolution of 1,280 × 800 pixels, resulting in a pixel density is not amazing but still good enough to ensure a good overall sharpness.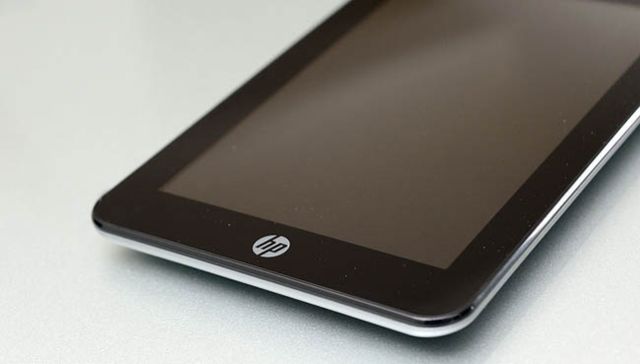 As for the rest of the budget, we have a 5-megapixel rear camera (the front one is VGA), the usual sensors (accelerometer, gyroscope, GPS) and Wi-Fi antennas (compatible with Miracast) and Bluetooth 4.0. 3G module is absent, then in the 'HP Slate 7 Plus there is no possibility of making a data connection on the move. Missing also the ambient light sensor, the notification LED and flash for the camera.
The software is equipped with Android 4.2 (ie not the latest release 4.4 KitKat), version basically stock: HP did not make any special customization, beyond the addition of some simple and not cumbersome proprietary application.
Performance and Usability
In terms of overall performance, the 'HP Slate 7 Plus offers a generally quite positive. First of all, the screen is good for a device so cheap: the overall definition is discreet and allows you to read even small texts all in all with relative ease, while the color rendering is adequate as long as you keep the right viewing angle. When you leave the latter, the colors are very washed out and contrast is lost, but a tablet of this price range is perhaps even impossible to expect more about it.
HP Slate 7 Plus
The browsing experience of the OS is very fluid in general, with a sufficient opening speed of the applications and also to multitask. Obviously, the heavier app require a few moments to load and browsing sites very graphic is penalized by a few hiccups, but the Tegra 3 processor is even a good standard and certainly be able to ensure proper performance. Even in the field of 3D gaming, the 'HP Slate 7 Plus defends himself: the titles are also pretty intense carried out discreetly, with a fluidity appreciable.
The only real concern that we found at the level of performance in this regard a tendency to make a slow awakening from the condition of the lock screen: no apparent consistency, pressing the unlock button you can witness an instant awakening or you can wait for a while (a few seconds) before the screen actually turns on. It is a detail of which, undoubtedly, many users will be able to turn a blind eye, but that is perhaps the clearest evidence of the nature of this low-cost tablet.
Even the speaker is of poor quality. The audio expressed by 'HP Slate 7 Plus is characterized by a volume just enough, by a notable lack of bass and a kneading overall tone, which can sometimes make it difficult to even speech understanding. See a movie on this tablet is possible, but the use of headphones is highly recommended, otherwise the experience will not prove entirely satisfactory.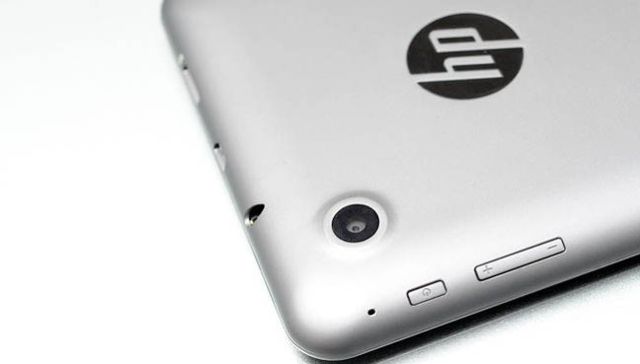 Instead, the good 'autonomy, thanks to a rather capacious battery, with an average use, it can safely guarantee up to 48 hours of use without needing a recharge. The 'HP Slate 7 Plus also consumes very little when it is idle (only 2% during the whole night, with Wi-Fi on).
Verdict
The 'HP Slate 7 Plus is an Android tablet suitable for all budgets, both for its diagonal contained for its affordable price. Overall performance is certainly good for an entry-level, while the values ​​of design and construction, rather fluid Android experience and the ability to expand the memory via microSD card are noticeable features in a tablet of this band.
Among the more defects there are a few hiccups in the execution of the toughest applications, just enough sound and a screen angle of view not great, compromises that you can still justify a device so cheap. Less justifiable is the slowness that can be found occasionally in the wake of the tablet when the screen is locked, a detail that, depending on the habits of each, can be quite annoying.
Overall, however, the HP Slate 7 Plus is a good offer for those looking for a compact Android tablet and want to keep spending to a minimum, without making major sacrifices in terms of quality of experience.
Tags: 7 hp slate plusAndroidhewlett-packardhptablet