In late August, the Chinese manufacturer Chuwi announced an ultra-thin laptop called Chuwi LapBook Air 14.1. The Chinese brand has long been known to many users for high-quality, high-performance and attractive for price hybrid devices running Windows 10. Chuwi LapBook Air is not only a compact and beautiful laptop, but quite powerful device with very good battery life. Let's review its main features and specifications.
[su_button url="https://www.gearbest.com/laptops/pp_827413.html?lkid=11643451″ target="blank" style="flat" background="#e50e08″ size="8″ center="yes"]Chuwi Lapbook Air – Check Price and Buy[/su_button]
Chuwi LapBook Air 14.1: Design
I should say, that new Chuwi laptop looks elegant. The company's designers decided to use all the best things, such as light weight, but at the same time reliable magnesium alloy. As a result, the minimum thickness of Chuwi LapBook Air is only 6 mm. In
addition, the company did not forget about tactile sensations. Thanks to the use of anodized aluminum with micromatic machining, the notebook's body does not collect fingerprints at all and leaves only the best impressions.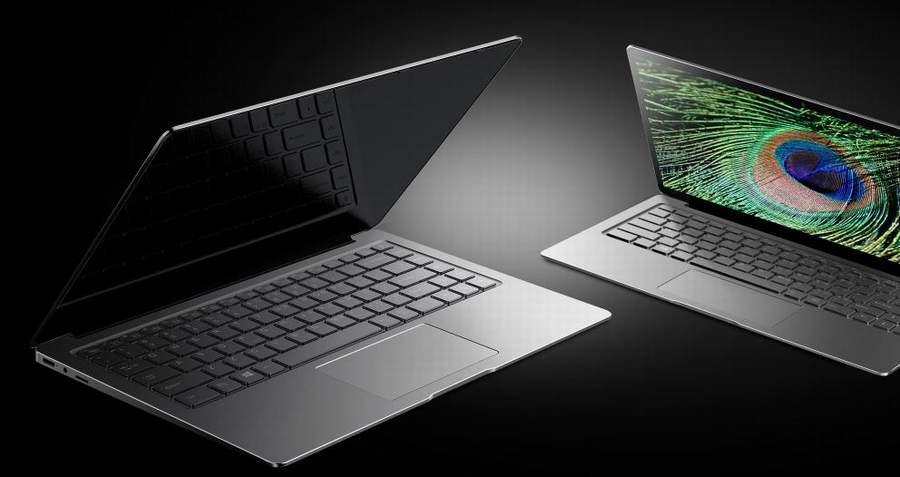 Chuwi LapBook Air 14.1: Display
Chuwi LapBook Air received a quality display with the effect of lamination. Thanks to this, the laptop screen transmits the same crystal clear image as expensive smartphones. The display forms a single unit with the body, it is not recessed into the case and has no grooves. A deep black color with the highest contrast really pleases the eye.
Chuwi LapBook Air 14.1: Keyboard
Like all decent devices, Chuwi LapBook Air offers a quality keyboard with a soft, non-straining eyes highlight. The color is only one – white. The size of the keyboard is standard for full-screen laptop. The distance between the keys is small.
Chuwi LapBook Air 14.1: Performance
In any modern device, such as smartphone, tablet, laptop or computer, the most important part is performance. Each chipmaker tries to provide high performance with low power consumption. Chuwi LapBook Air is equipped with a fast and energy-efficient processor Intel Apollo Lake N3450-4C4T, which includes 4 cores with a clock speed in turbo boost to 2.2 GHz. So, new laptop works as long as possible. At low loads the core frequency does not exceed 1.1 GHz. In comparison with predecessor, the chip is 50% more powerful and it is due not only to high frequencies, but also 14 nanometer process technology with Glodmont architecture.
For the graphic component meets the graphics core of Intel HD Graphics 500 9-th generation with 12 cores and a maximum frequency of up to 700 MHz. High-speed 8 GB RAM in Dual Channel mode with a bandwidth of up to 128 bits will help launch applications, games and load web pages faster than ever. The built-in drive provides users with up to 128 GB of storage space for multimedia. If this is not enough, Chuwi LapBook Air has support for fast M.2 standard drives.
Chuwi LapBook Air 14.1: Battery
The more battery is the better. It's hard not to agree with this, but it's even better when a capacious battery fits in a compact size. Chuwi LapBook Air 14.1 has a high-density Li-polymer battery with a capacity of 33.7 W * h. It can provide up to 8 hours of battery life. There are no barriers to watching videos, games and work.
Chuwi LapBook Air 14.1: Connectors
A slim body is not only grace, but also a headache for connectors to connect different peripherals. Many of you know how Apple became a hostage in a similar situation, when due to the minimal thickness of MacBook 2017, it lost very necessary connectors. Chuwi LapBook Air 14.1 is excellent, offering two full-size USB 3.0, HDMI and TF Card Slot. The laptop is charged via a separate connector.
Chuwi LapBook 14.1: Specifications
14.1-inch IPS-display with full lamination, protective glass, Full HD resolution, brightness 320 nits;
Intel Apollo Lake N3450 processor, 4 cores, 1.1 clock speed and up to 2.2 GHz in Turbo Boost, 64-bit;
Graphics: Intel HD Graphics 500, 12 cores with a frequency of up to 700 MHz;
8 GB of RAM type DDR3;
128 GB eMMC drive with a slot for SSD (M.2) and support for memory cards up to 128 GB;
2 MP front camera;
2 USB 3.0 ports, 3.5 mm jack, Micro HDMI;
Dual-band (2.4 / 5.0 GHz) WiFi 802.11b / g / n / ac, Bluetooth 4.0;
Battery 3.7V / 10000 mAh / 33.7 W * h (about 7-8 hours of battery life), charging 12V / 2A;
OS Windows 10;
Thickness: 6 mm;
Chuwi LapBook Air 14.1 release date, price, buy
Now you can buy Chuwi LapBook Air laptop at GearBest for $399.99. It is very beautiful and powerful laptop for its price.
[su_button url="https://www.gearbest.com/laptops/pp_827413.html?lkid=11643451″ target="blank" style="flat" background="#e50e08″ size="8″ center="yes"]Chuwi Lapbook Air – Check Price and Buy[/su_button]
Chuwi LapBook Air 14.1 Review Video
Tags: ChuwiChuwi LapBook AirChuwi LapBook Air 14.1Chuwi LapBook Air 14.1 designChuwi LapBook Air 14.1 displayChuwi LapBook Air 14.1 feauturesChuwi LapBook Air 14.1 keyboardChuwi LapBook Air 14.1 priceChuwi LapBook Air 14.1 processorChuwi LapBook Air 14.1 release dateChuwi LapBook Air displayChuwi LapBook Air featuresChuwi LapBook Air gamingChuwi LapBook Air keyboardChuwi LapBook Air laptopChuwi LapBook Air notebookChuwi LapBook Air performanceChuwi LapBook Air priceChuwi LapBook Air reviewChuwi LapBook Air specificationsChuwi LapBook Air specsLapBook Airlaptop