MTB does not require frequent maintenance of the drive mechanism and have a good impact protection while driving on rough terrain.
Company Cavalerie begins international sales of mountain bikes original designs that are devoid of the drawbacks of other mountain biking.
Mountain bike Cavalerie (here and below the image producer).
Traditional mountain bikes have hardened trapezoidal frame carriage raised to increase ground clearance, thick tires with raised, "zatsepistym" tread and sturdy wheels. But when driving in hilly terrain still have problems. This is in particular the need for constant cleaning of the circuit and star block dirt, and moreover, there is the risk of damaging all the chain mechanism as a result of blows.
Tales Cavalerie not require frequent cleaning, and their drive system has a good defense. Secret – no chain and traditional switch speeds. They are replaced respectively by the belt drive and gearbox.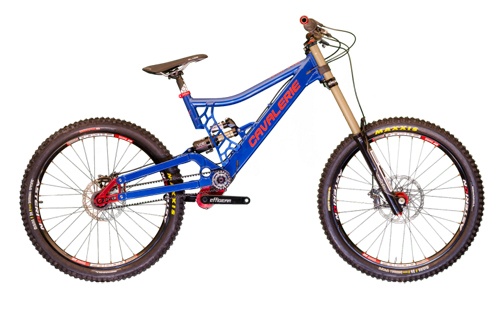 Cavalerie drive uses Gates Carbon . There are several advantages of such a solution: the belt is not subject to corrosion and does not require lubrication, it has a light weight and produce significantly less noise during operation than the standard chain.
Tales set on transmission Effigear. It is protected from damage and requires almost no maintenance. Since the basic unit is situated in the zone of the pedal, the center of gravity is displaced downwards, which provides good stability. Plus, this applied only one front and one rear star, and the need for change rope laid along the frame, no.
Bicycles Cavalerie equipped not only with suspension fork, but the rear wheel suspension. This significantly increases the comfort while driving on potholes.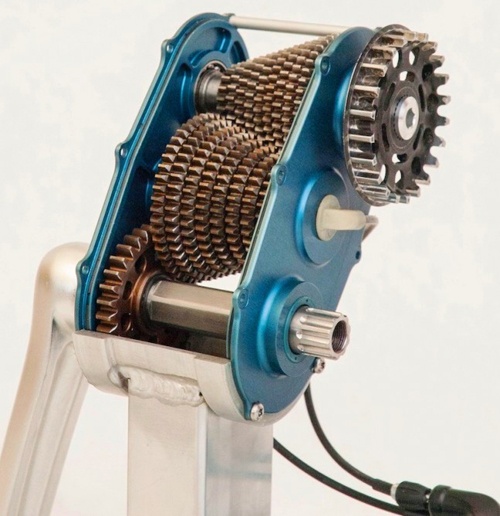 Cavalerie offers several models of mountain bikes with belt driven transmission. Their weight ranges from 14.3 to 16.9 kg. The price starts at 5750 dollars.
Tags: BikesCavalerieCompany Cavalerie