Despite the huge variety of decorative wall coverings, wallpaper still remain the most popular decorative material. But their production technology does not stand still, and manufacturers offer a variety of different types of appearance and properties of upholstery fabrics. To understand which of the options to choose to furnish your home, good deal, what modern types of wallpaper exist.
PAPER WALLPAPER
Single-layer paper wallpaper – the cheapest and environmentally friendly, allow the walls to "breathe." However, they are not too strong and durable, quickly lose their view, dirty, fade in the sun and absorb odors.
There are improved versions of wallpaper – two-layer duplex (smooth and embossed) and structured wallpaper representing two layers of paper between them randomly distributed compressed sawdust. These wallpapers are more durable, can withstand wet wipes help hide minor roughness of the walls and can be used for painting.
VINYL WALLPAPER
Vinyl wallpaper – the most interesting material for walls, because their production technology to simulate virtually any surface. They have two layers: the bottom – paper or cloth, upper – polyvinyl, which is applied to the surface or embossing pattern. These wallpapers are easy to clean, do not fade in the sun, durable, flexible, does not absorb moisture, but hardly breathable. They are flat (screen and acrylic), foams, dense and embossed, paintable.
Expanded vinyl – thick enough wallpaper with a pronounced relief, successfully concealing irregularities on the walls. In the top layer silkscreen sewed silk threads that give the canvas shine and original look. Dense vinyl wallpaper with a smooth surface and are often used for kitchen.
Embossed wallpaper – very thick and heavy, mimic ceramic tile, natural stone, Venetian plaster.
The main difficulty when glueing vinyl wallpaper is that they are very flexible. When applying the adhesive are strongly stretched and compressed during drying, whereby the seams can disperse.
WALLPAPER ON NON-WOVEN BACKING
Interlining – non-woven fabric is a mixture of cellulose and textile fibers. Using this material expands operational and decorative possibilities, allows to achieve interesting visual effects . On non-woven backing in rolls great lengths available paintable wallpaper.
Wallpaper on non-woven backing perfect camouflage cracks in the plaster surface and are suitable for almost any type of surfaces. When glueing of wallpaper glue is applied directly on the wall, and paintings superimposed on it in a dry form, which greatly simplifies and accelerates the process of adjustment. Adhered nonwoven wallpaper almost never deform.
Wallpaper on non-woven backing perfect camouflage cracks in the plaster surface and are suitable for almost any type of surfaces.
VELOUR WALLPAPER
In the manufacture of velvet wallpaper on paper substrate coated special adhesive paint, which is attached tiny nylon fibers. These wallpapers look luxurious and ideal for the front rooms.
They shimmer in the light, perfectly absorb sound, but attract dust, quickly wiped from mechanical influences do not withstand extremes of humidity and absorb odors. Velvet fabrics for sticking adhesive used heavy wallpaper.
FELT WALLPAPER
Felt wallpaper made from acrylic fibers, polyester and microfiber, and they look great on the wall, like a soft pile. Blades look like fabric, and the joints between them quite invisible. They perfectly breathable and well cleaned. To reduce waste, felt wallpaper rolls do not sell, and meter. They possess a porous structure, so the adhesive is not applied to the web and the wall.
TEXTILE WALLPAPER
Textile wall composed of two layers: the bottom of the paper and a solid top of a woven material or glued together strands. They look impressive, perfectly absorb noise, do not fade, are environmentally friendly and fireproof, but require careful treatment and are more suitable for bedrooms, living rooms and offices.
Background made of cotton, linen and viscose rayon filaments and yarns comprising natural and synthetic fibers.
For bonding textile wallcoverings must use adhesives heavy wallpaper, fabric impregnated at least ten minutes after buttering not bend them, and try to glue not numb on the outside and does not stain.
CORK WALLPAPER
Cork wallpaper made ​​from the bark of cork oak and are the most environmentally friendly , because in their manufacture using only natural products. During hot pressing of cork stand adhesives, and glues it herself. The most common cork wallpaper with paper backing.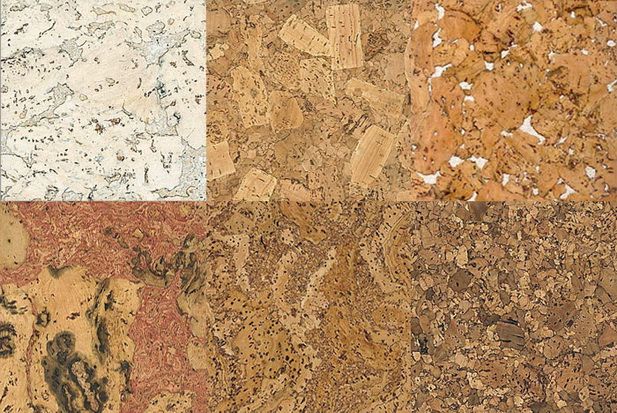 They are glued on the glue for heavy wallpaper and excellent hold on any basis, wear-resistant and covered with lacquer or wax are well protected from moisture and dust.
Cork wallpaper made from the bark of cork oak and are the most environmentally friendly.
LIQUID WALLPAPER
The so-called liquid wallpaper can create smooth or textured coating without any seams and decorative plaster are based on natural cellulose, cotton or textile fibers. They are sold or prepared as a dry mix, which should be diluted with water-based paint and tinting.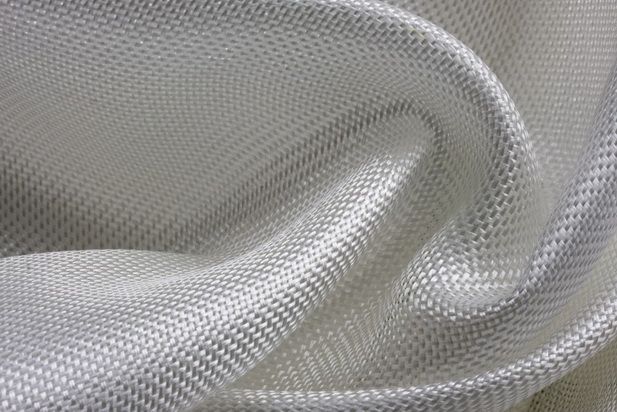 Liquid wallpaper waterproof, do not absorb odors, easy to wash, mask error walls, suitable for application to any surface and allow to create a random pattern.
FIBERGLASS WALLPAPER
The basis material is made of special glass fibers based on quartz sand, soda, lime and dolomite. They are moisture resistant, durable, fire resistant, do not contain toxic components do not collect dust, well washed, excellent "breathe", applied to any surface and give any room an aesthetic and modern look. Fiberglass wallpaper increasingly used for walls in offices, shops, hotels, hospitals, etc. They can be painted and repainted many times
Tags: apartmenthouseinteriorwall repairwallpaper